ELECTRONIC VOLTAGE REGULATOR EVR 904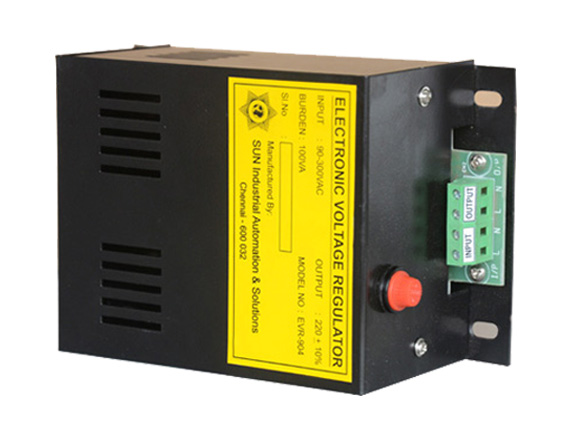 Regulated supply is needed for critical elements in the panels for various applications, while the input supply varies widely. Electronic Voltage Regulator fills this gap by ensuring steady output voltage of 220V ± 10% while input voltage varies anywhere between 90 to 200 V AC. EVR is built using latest microcontrollers and uses components that are time tested to withstand the field conditions.
FEATURES
Microprocessor based design.
Handles wide input voltage fluctuation.
Cuts off output in case of high input voltages.(>300V).
Built in Hysteresis to isolate oscillating input voltage.
ADVANTAGES
Compact Design, easy to integrate in existing installations.
Protects contactor from frequency failures due to power Supply fluctuations in the field.