DIGITAL INTELLIGENT FUEL MANAGEMENT & CONTROL SYSTEM – DIFMACS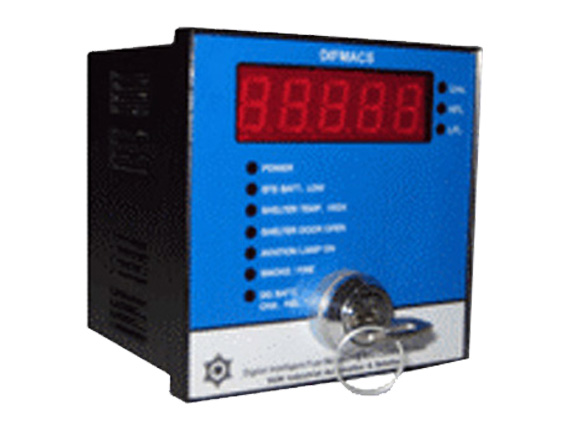 DIFMACS is designed using Micro Controller to monitor fuel levels in real-time. It interfaces with Level sensor through 4-20mA signal and compute the fuel level accurately. The system can also be programmed for tanks of various shapes and profiles. The tank profile information can be programmed through the keyboard interface provided on the console. It communicates the measured values in litres to external devices through the built-in communication port. This facilitates remote monitoring of Fuel levels from a central site. The built-in 7segment LED display assists is monitoring the fuel level locally. The system is designed in with 3 relay outputs for alarm indication for High / Medium/ Low fuel levels.
FEATURES
Microprocessor based design.
Intelligent controller based design.
Built-in key pad for programming tank profiles after password validation.
RS485 port for external device interfacing.
Remote monitoring enabled.
ADVANTAGES
Supports Capacitive type level sensor.
Built-in Relay outputs for Local Indication, Alarm.
LED Indications for monitoring various levels.