PUMPING
SOLAR PV PUMPING SOLUTIONS
Solar water pump system is essentially an electrical pump system in which the electricity is provided by one or several Photo Voltaic (PV) panels.
A typical solar powered pumping system consists of a solar panel array that powers an electric motor, which in turn powers a bore or surface pump.
A typical installation is illustrated in Figure.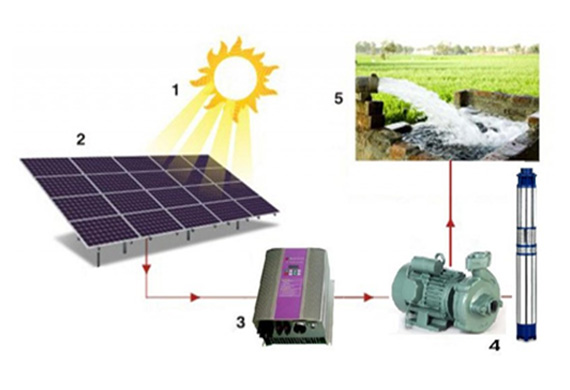 Solar PV Panels with Mounting Structure
Open well Pump / Submersible Pumps
Water to Irrigation / Drinking / Pumping purposes