SOLAR SOLUTIONS FOR TELECOM TOWERS
Over the last decade there has been a phenomenal growth in cellular subscriptions across the world. To serve this growing demand for connectivity, the network of telecom towers has expanded to far-flung regions of the world. Towers might be sited in remote regions like, mountaintops, forests, jungles and deserts etc., where the grid is non-existent (or) in areas with notoriously unstable grid supplies of electricity. As a result, telecom towers infrastructure companies in these regions have long relied on Diesel Generators as an alternate source of power. But Diesel Generators run at a lower efficiency level, have become more costly to operate, and also produce high CO2 emissions.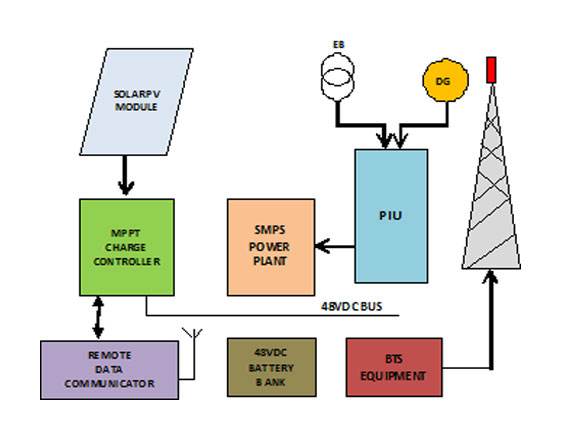 Telecom companies are already having huge battery bank (48VDC) installed in to their shelter where the communication equipment's are placed. Currently these Batteries are being charged either from electricity supply (or) from the Diesel Generator Supply during the electricity supply failure/un stable conditions. Since lot of disadvantage are there for using the standby Diesel Generator Power, we are offering the renewable Energy (Solar Power) solutions for charging the Telecom Batteries, where customer can reduce the operating expenses >30%.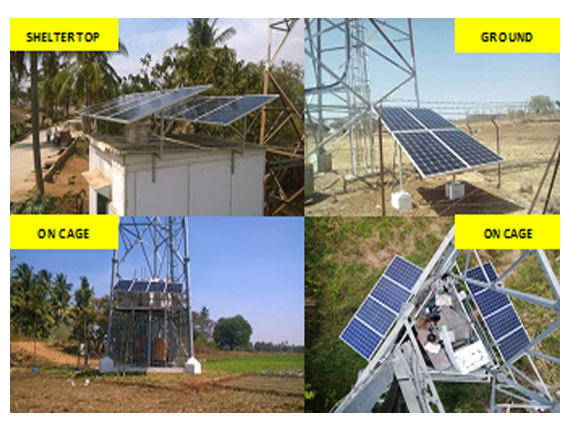 Solar Power Solution can be used as an alternate power source where customer is having issue with the electricity power. Solar Power Solution can also be used for reducing high energy bills where the electricity power is stable.
To take care of the above needs we are offering two different types of solutions.
Off Grid Solar Power Solutions with Charge Controller
Off Grid Solar Power Solutions without Charge Controller.
Both the options, we are offering a Remote Monitoring Solutions to monitor the Solar Power Generated